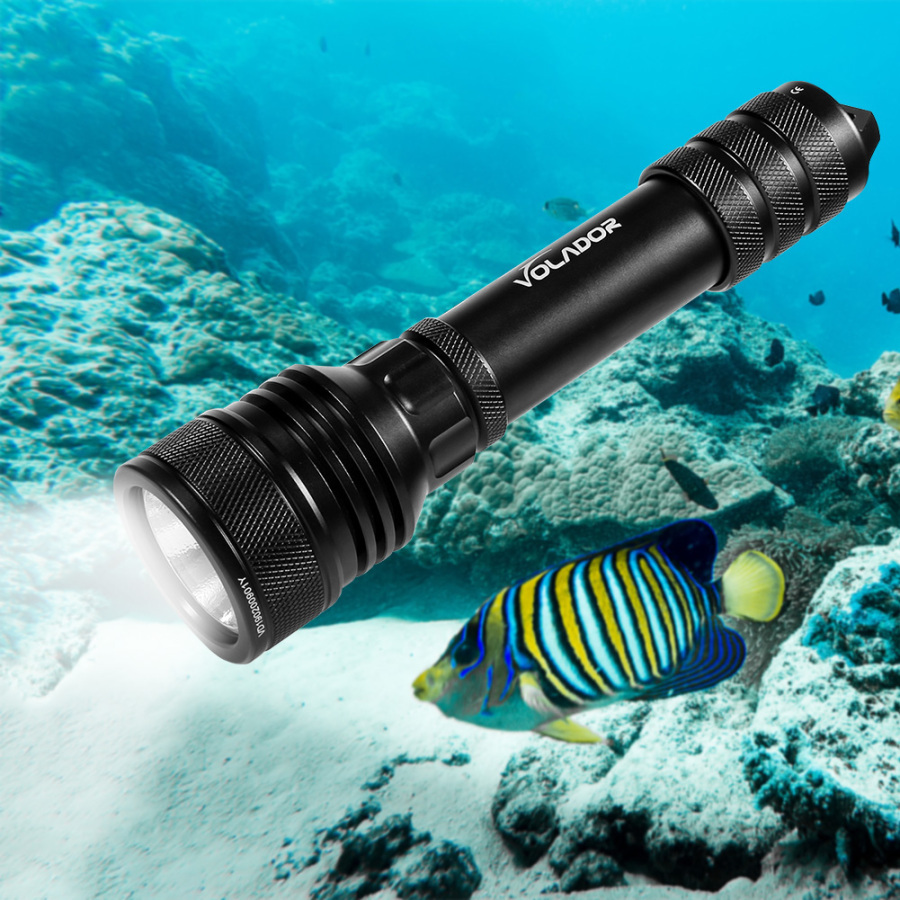 How to Choose a Deep Diving Flashlight
Wednesday, 19 January 2022

0

896

0
How to Choose a Deep Diving Flashlight


The diving flashlight is a very important tool for diver, when it comes to selecting the right deep diving flashlight, a few features need to be considered. There are a few important features to consider in choosing a good dive light. Here are a few tips to help you choose the right deep diving flashlight.
First of all, you need to find a reliable dive light shop, Volador has more than 10 kinds of diving lights for sale, you can find any diving light you want here.In addition to this, there are factors such as brightness, battery, and durability that need to be considered.

The most important thing in a dive light is its brightness,The higher the brightness setting, the longer the dive light will be effective. A good diving flashlight should be able to produce enough light for you to see everything. also should be have multiple brightness levels, the main advantage of a flashlight with different levels of light is that it can adjust brightness to suit the environment.

Second, A good deep diving flashlight should be has long battery life, so rechargeable battery is better for longer dives.most flashlight use 18650 or 26650 rechargeable batterry, you'd better choose more than 2500mAh battery to use.

In addition, a good deep diving flashlight should be durable. You should choose one with an extra thick anti-pressure glass lens, IP68 waterproof rating, and an impressive maximum depth rating of 80 meters.

Over all, A lightweight and durable dive light will last a long time, even on the most rugged dives. You should also consider the light's power level, which will be useful for your daily needs and for camping. A high-quality light beam is important for visibility in the dark, and a high lumen count is an indication of its quality.
Tags:volador diving flashlight | dive flashlight | scuba dive flashlight | scuba diving flashlight