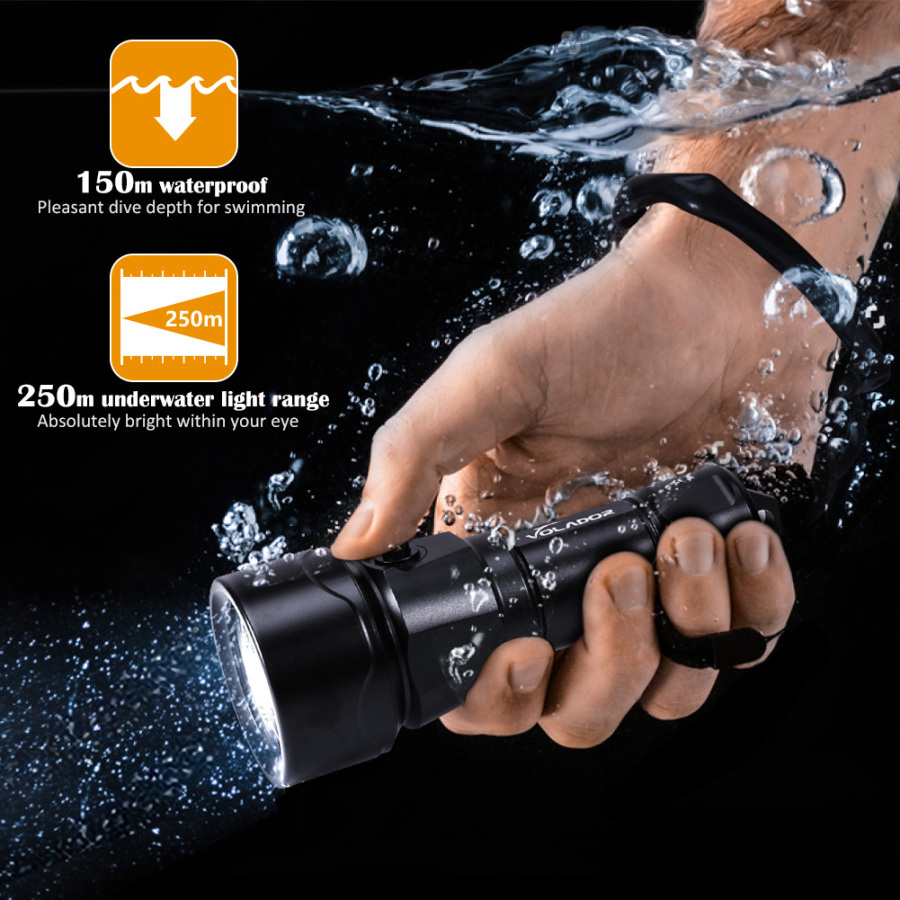 Buying a Dive Flashlight
Wednesday, 12 January 2022

0

910

0
Buying a Dive Flashlight
A dive flashlight is a vital piece of equipment that is indispensable for diving. It's impossible to see clearly when you are 30 feet under water. Oftentimes, the colors appear gray and grayish. A secondary light helps you see the colors and shapes of the underwater environment. Some divers carry a small, rechargeable dive light with them to illuminate their surroundings. You can also get a rechargeable dive light that's better for night diving.
The lumens and beam size of a dive flashlight are important considerations. Some light models offer optional features that can be very useful in case of emergencies, such as SOS. Other considerations include the light's weight, design, and ease of use. There are many models on the market, so it's important to take the time to shop around. But remember that if you're looking for a simple, affordable option, it's better to spend a little more.
A dive flashlight should be easy to use and provide adequate light. The one on the market with a wrist strap is convenient to carry, and some also have a tether to prevent loss. It's ideal for boat diving, and can operate as deep as 70 meters or 230 feet. It features pistol grip styling and a 5 LED lighting system that throws out 550 Lumens. However, the light will only last for about four hours if the battery runs out before you have a chance to recharge it.
If you want a light that can be rotated to an angle, you'll want to opt for a dimmer or a strobe. Fortunately, this type of light comes with a built-in tether and is easy to handle. You'll also be glad you have it when camping, as you can take it with you. If you're looking for a light that has plenty of power for emergency situations, you'll want to consider the features of a diving flashlight, such as the lumens.
Another important factor to consider when purchasing a dive flashlight is the color spectrum it can restore. Lights that are designed to reproduce the full color spectrum of sunlight are important for scuba divers. If you're not sure what color you're after, read the Light Buying Guide and Light Accessories to decide which model will be best for your needs. A diver who's new to diving might want to invest in a dimmer for the same reason.
When choosing a dive flashlight, look for one that has a long runtime. An hour to two hours is the length of a typical fun dive. You should choose a light that will last that long. You can also buy a rechargeable model, but be sure to check the battery life before purchasing it. It's also worth checking out the price range of a dive light. It should be affordable and durable enough to withstand the rigors of underwater activity.